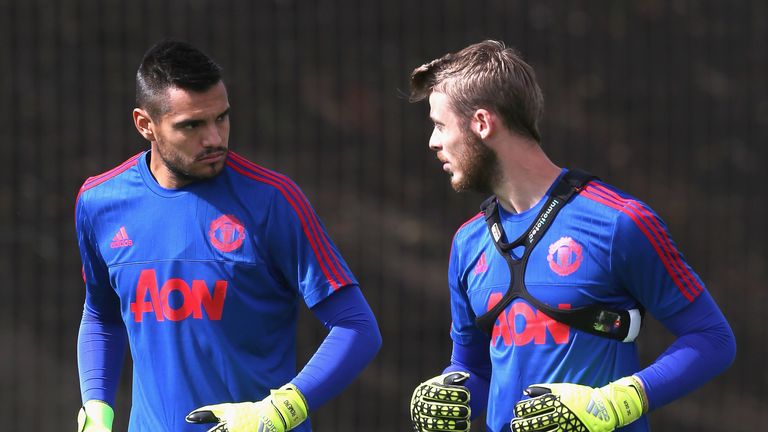 Just two more days remain before the closure of the transfer window. That means only two more days for Louis Van Gaal to get rid of David De Gea, who is wanted by La Liga giants Real Madrid. In recent gossips, Manchester United set to offer a 65 million pound plus David De Gea to bring Gareth Bale back to England, according to ESPN.
However, Real Madrid President Florentino Perez maintains his stand on Bale, mentioning the La Liga giants will not be selling the star. That may be one side of the transfer saga, but Van Gaal has made it clear that there is no place for De Gea in the Manchester United line-up anymore, by putting his faith on the Argentine goalkeeper Sergio Romero.
Sergio Romero has kept three clean sheets in the Premier League
So far, he seems up for the job conceding just one goal. It is only the opening stages in the Premier League and Manchester United have not come up against any top-level attacking team so far.
Their defense has done a pretty good job, not allowing a lot of shots and thus has resulted in less hardship for Sergio Romero at the goal. When asked if Sergio Romero has proved he can cope with the Premier League environment, the manager said, "I don't think so. Until now we don't allow a lot of shots or moments in our 16-metre area."
Van Gaal also added, "He could not show what he can show, I think, but that is only a compliment for the team."
For the United manager it may seem as a compliment so far. But, whether he is really capable of handling the physical challenge throughout the season when big teams come attacking is a question that is yet to be answered.

>